HIPPODROM at
Spring Festival Munich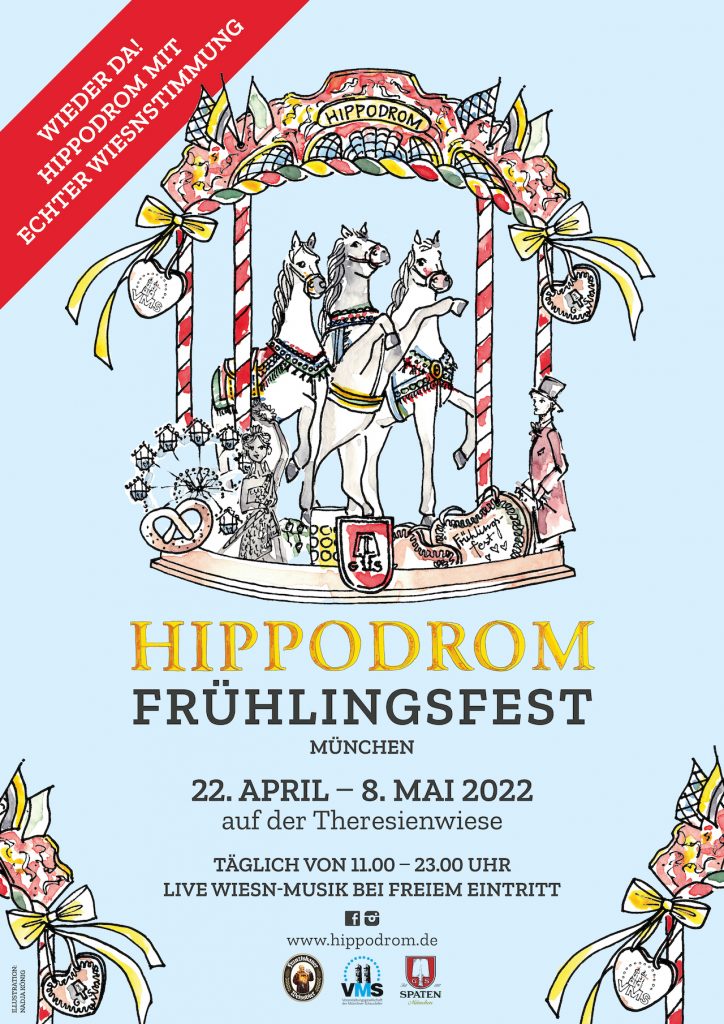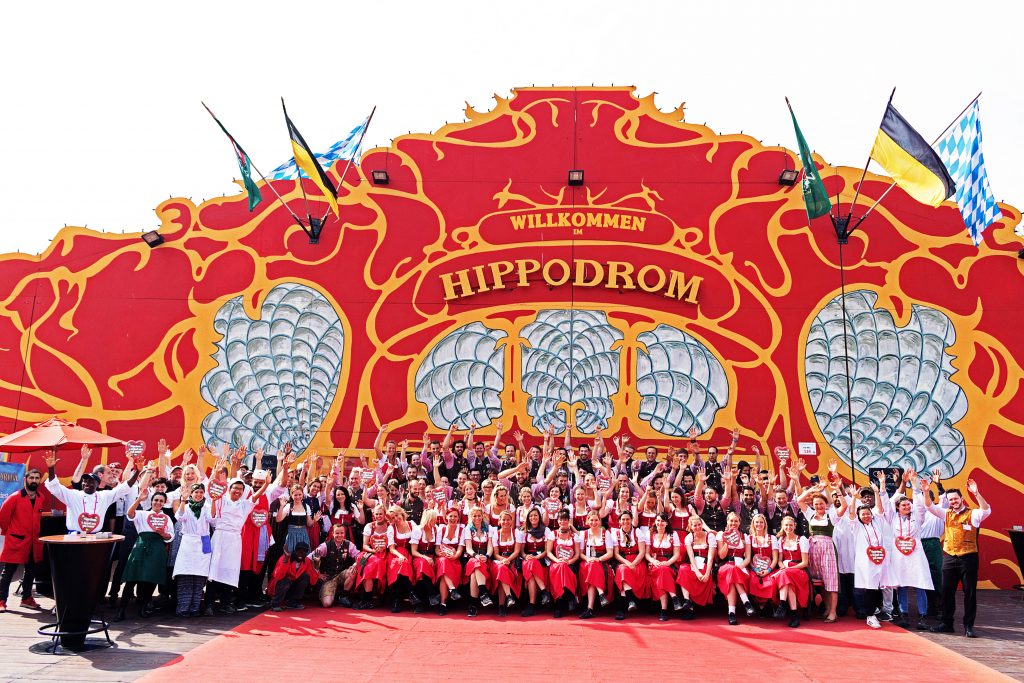 We keep you updated when we start again!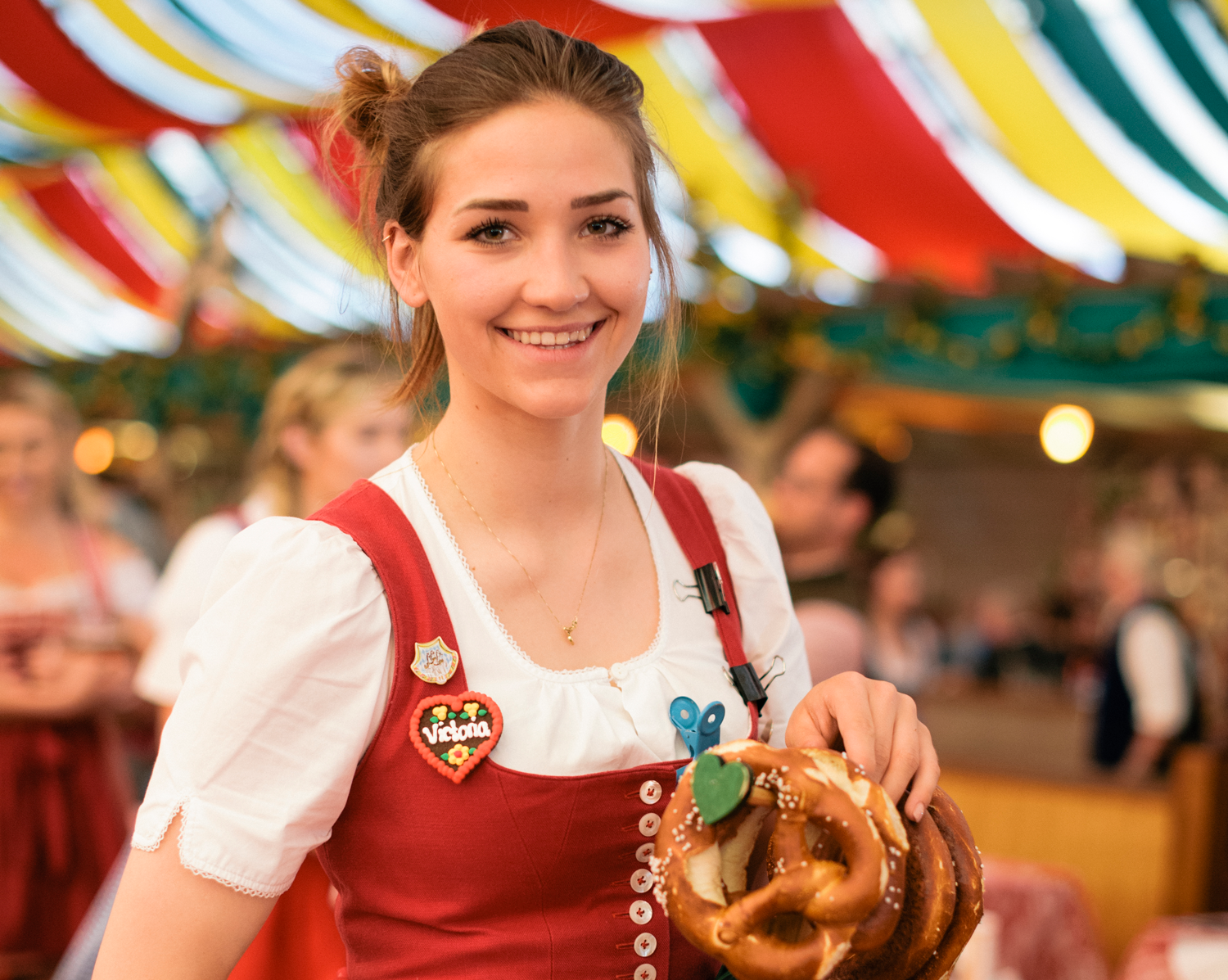 Food & Drinks
Wiener Schnitzel from veal fried in butter, crispy bavarian duck or the famous bavarian Wagyu Beef Griller from 100% Wagyu-style beef, the Hippodrom kitchen will leave no wishes unfulfilled. From bavarian delicacies, over a hearty "Brotzeit", to a sweet dessert, the menu of the Hippodrom offers a wide variety of dishes for every taste.

Additionally we serve Wiesn beer by the traditional Spaten brewery and an exquisite selection of wine, champagne and a variety of beverages.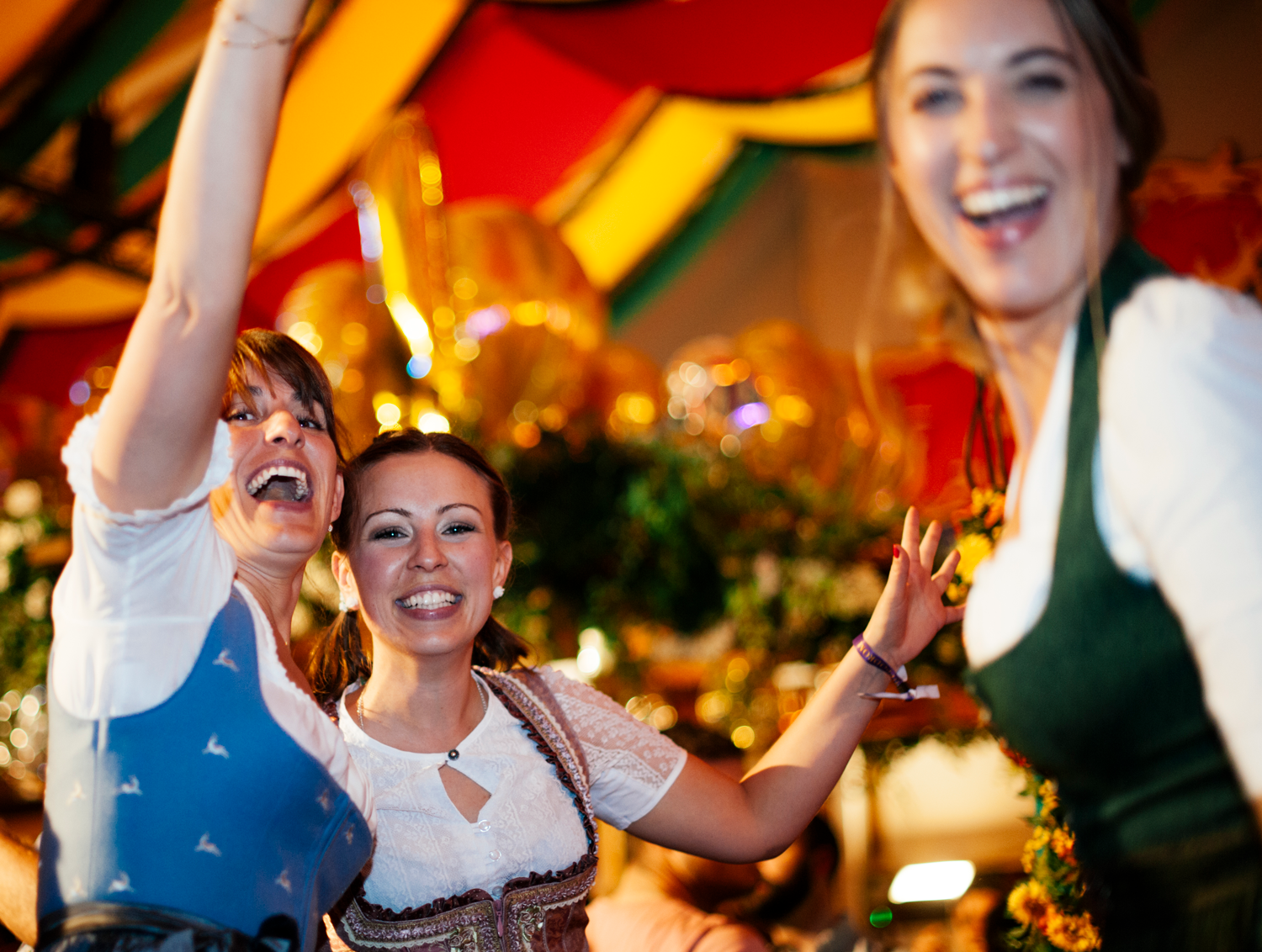 Atmosphere & Music
Let's celebrate in the Hippodrom Tent!
…"Oktoberfest"-atmosphere with the HÖGL FUN BAND, SIMMISAMMA, the Band Bergluft, the Mathias Achatz Oktoberfestkapelle and the BLASKAPELLE REISBACH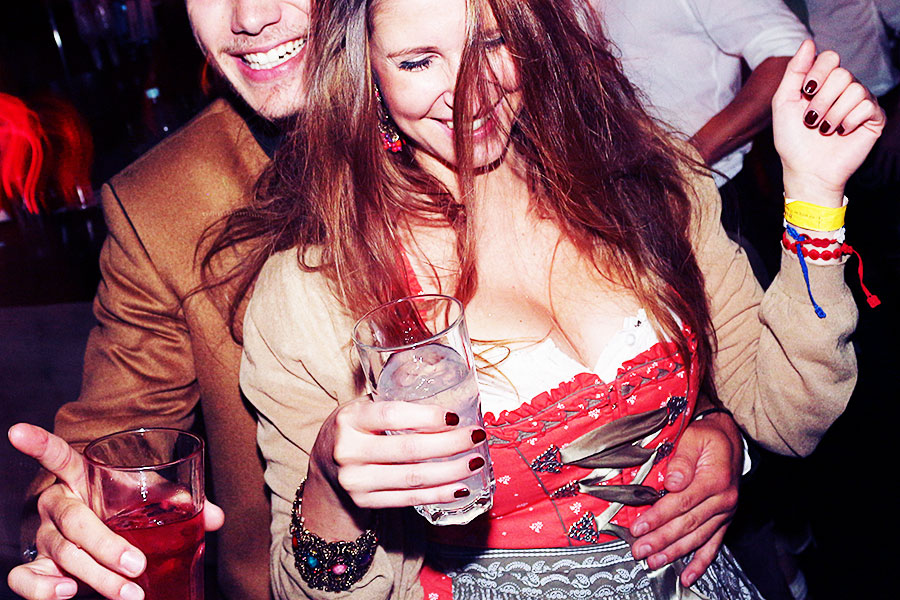 The HIPPODROM Bar
Celebrate at our HIPPODROM Bar and enjoy while dancing and flirting the tangy drinks.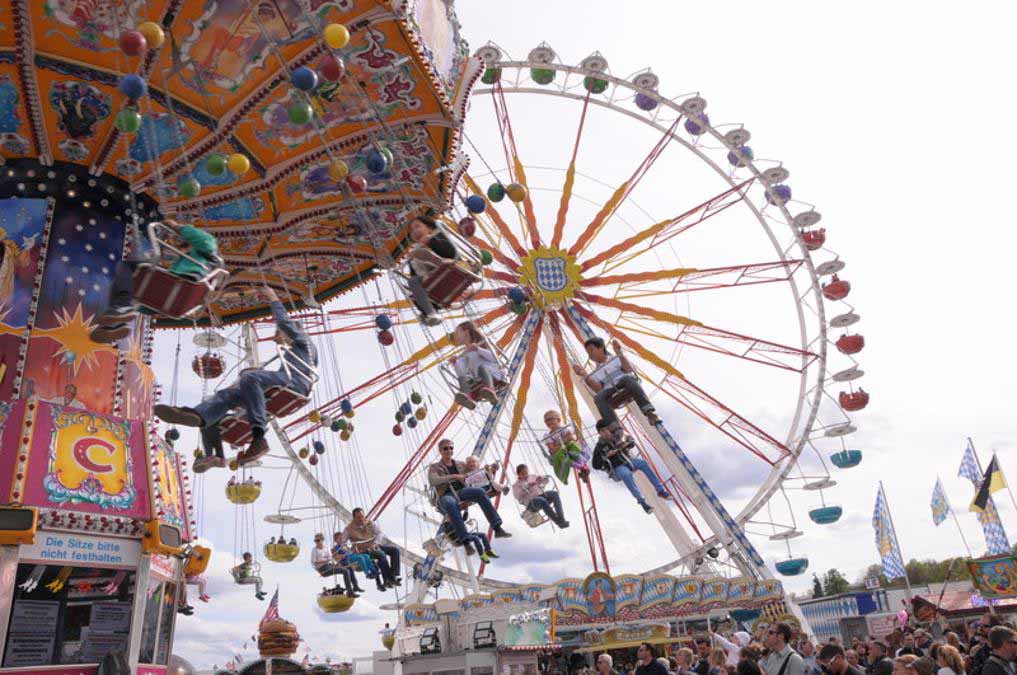 Theresienwiese & how to find us
Expect more than 100 fairground attractions at the historic Theresienwiese with two decorated marquees, rides, shooting game stands, candy bars and many more – and right in the heart of the Fairground the Hippodrom Tent. You can reach us best with the U5 -Theresienwiese.
When travelling by car, paid parking is available directly at the Theresienwiese.
We are looking forward welcoming you!